Imperial Courts is a LA housing project most Americans have only seen from a helicopter camera. But, over the course of two decades, photographer Dana Lixenberg chronicled its characters and everyday life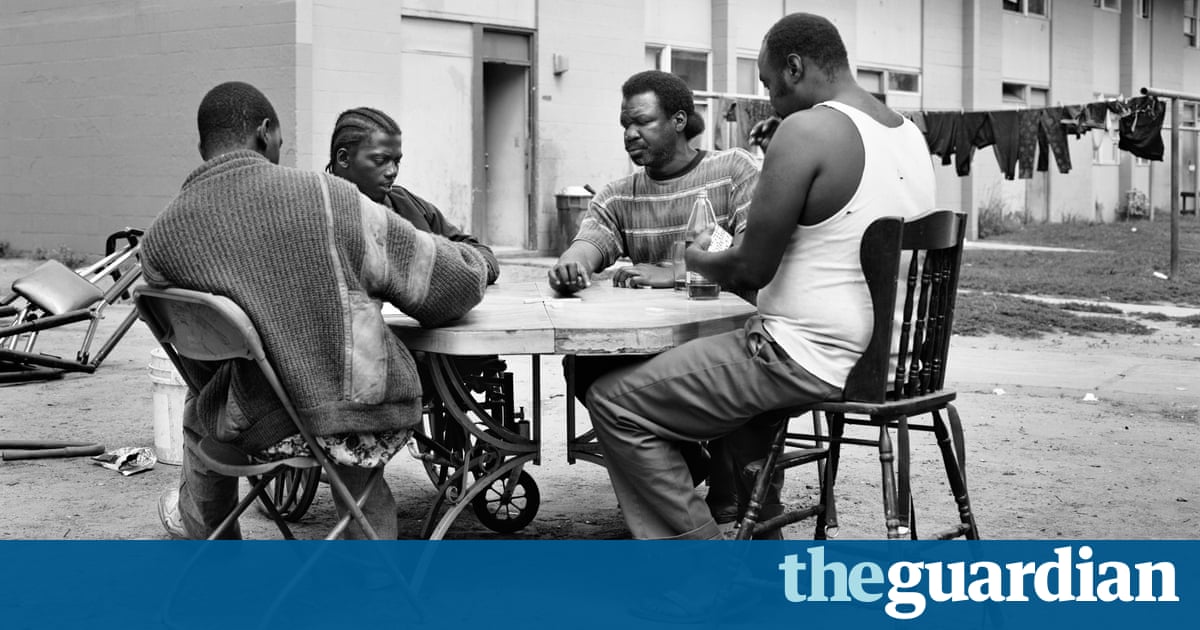 When Dutch photographer Dana Lixenberg first started her series Imperial Courts in 1993, on the Watts housing estate of the same name, the area was on edge after the Rodney King riots the previous year and the retrial of the officers in the King case was in full swing. The media focused on the Bloods and Crips [gangs], and would come in a van, shoot an item, and leave, she says. I felt photography was a way to step into the real scenario. I worked with a large-format camera on a tripod, slowing down the process, and focused on details and body language.
This was a radical and necessary approach for an area that, on film, was seen by the rest of America through a frantic helicopter camera. I dont want to use a person to illustrate a story, she continues. I want each image to be its own self-contained story, and then together, as a body, they present the community in a certain way. Its not the wild west with people shooting each other, but people do live with a lot of loss and death.
Read more: https://www.theguardian.com/artanddesign/2017/may/17/dana-lixenberg-imperial-courts-la-project-deutsche-borse
Related Posts: